First check this on how to add extras in general
There isn't any difference in how to add extras for a Perfume store than any other store in the steps. But it differs with the types of extras to add.
You can let the customer control the size of the perfume as follows:
from the"Customer Choice Options" tab in a product interface

add a new customer choice write the "Option Title" for instance in Arabic (حجم زجاجة العطر) and English (Perfume Size) then set the following criteria for the "Option Type" (Single / Multiple Choice) for the "Required" Option (Yes/No)
Add the Extras you want after clicking on "Add New" button that is right above the "Option Values" to the right
then write the extra name in Arabic "150 مل" and English "150 ml ", and its price
keep adding all the options in the same way
then click on "Save"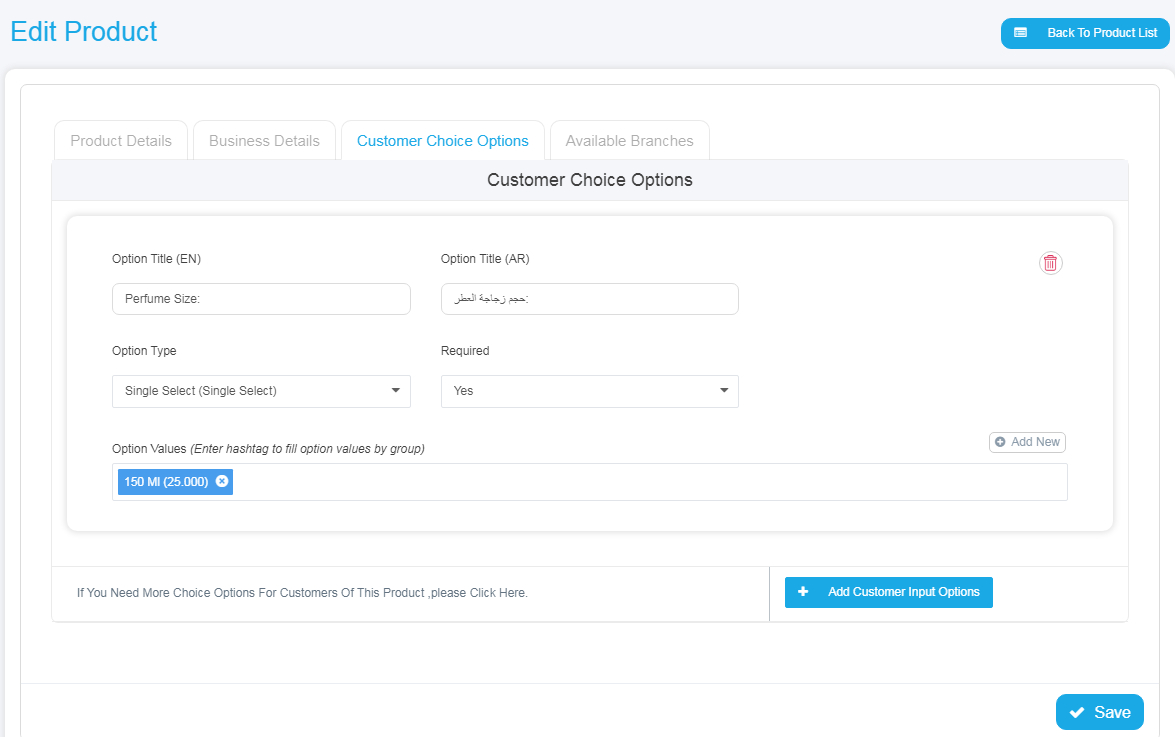 Note: Please click here it will guide you on how to set a stock for your product extras